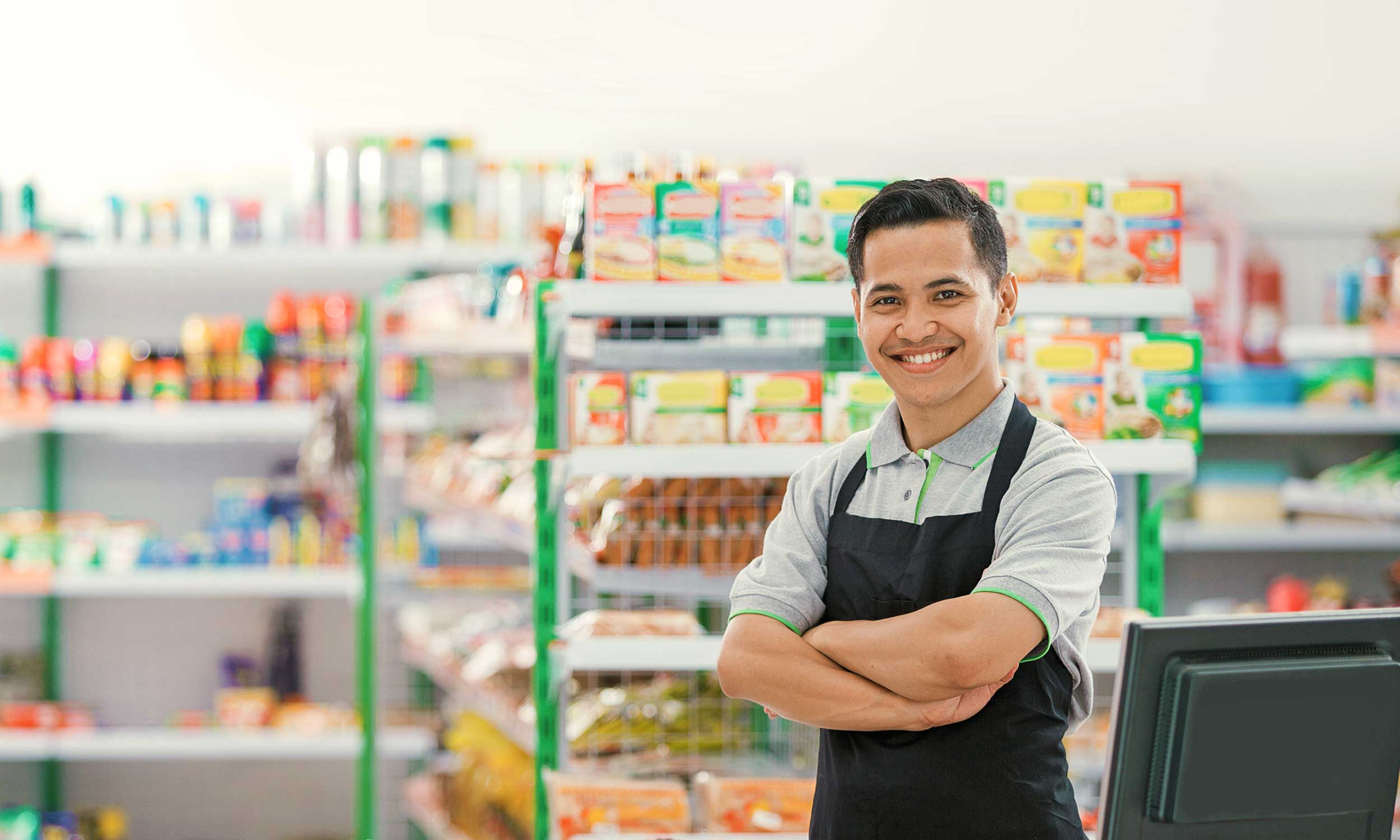 Buy affordable business

property insurance online in

less than 5 minutes
No paperwork.
Instant coverage.
No-commitment quote.
What is commercial property insurance?
Commercial property insurance is actually two coverages that can be purchased together or separately to protect your business assets: Business property insurance (also known as commercial building insurance) will pay to replace or repair your building if it's ever seriously damaged, while business personal property insurance will pay out to replace or repair the contents of your building.
Does your small business need commercial property insurance?
Yep. Just about every small business should have some form of business property insurance. A good way to think about it is this: if a fire destroyed all of your business property tomorrow, could you afford to replace everything out-of-pocket? If not, you should seriously consider purchasing business property coverage—your business is too important to risk going uninsured.
What does commercial property insurance cover?
When we talk about commercial property insurance, we're actually talking about two different policies that are often bundled together. Here's what each one covers:
Business property insurance covers your building
If that building is ever seriously damaged or destroyed, business property insurance will pay to fix or replace it (as long as the damage wasn't caused by a natural disaster, such as a flood or an earthquake, or by any other excluded reason).
It's important to know that this coverage only covers the building itself as well as any big equipment that's permanently installed inside—on its own, it won't cover damages to most of the items inside your building. If your building ever caught fire, business property insurance would help cover the cost of the rebuild, but you'd need business personal property insurance to replace your office furniture, computers, and equipment.
(Rent your building? Don't worry: You can opt out of this coverage when you purchase commercial property coverage or a business owner's policy.)
Business personal property insurance covers what's inside your building
This coverage protects the items used by your business that are not permanently attached to your building, like small pieces of equipment, office furniture, and computers. (Basically, if a giant gorilla turned your business upside down and shook it, business personal property insurance would cover the items that fell out!)
Business personal property insurance can also cover other people's property if that property is in your care. For example, if there's a fire in your building that damages a piece of rented equipment, business personal property insurance might pay out to cover the loss.
Business personal property is a great coverage and protects most items you might have in your building, but—this is important—it won't cover cash left on the premises or any cars or trucks that you store at your business. (There are other coverages for those instances, though.)
Business property insurance by state
How much is commercial property insurance?
The cost of business property insurance is based mostly on how much your property is worth and where your business is located. The fastest way—by far!—to find out how much you'd pay for commercial property coverage is to get a 60-second estimate here. (And, don't forget, you'll likely get a better deal on property insurance by opting for a business owner's policy bundle.)
Whatever you pay, property insurance is worth it for the peace of mind. An unexpected property loss can cost a small business thousands and thousands of dollars—a true catastrophe, if you're not covered. In the long run, getting affordable property coverage is much less expensive than paying out-of-pocket for a property claim.
Why get commercial property coverage from Huckleberry?
Great question. Here's why you should buy property coverage from us:
It's fast. Almost unbelievably fast. 95% of our customers get the property coverage they need in five minutes.
No paperwork. You can manage everything from your phone with a few taps.
You'll probably pay less. (Maybe the best reason?)
Common questions about commercial property coverage
No, you're not required to have property coverage for your small business. But if your business has property that you can't easily afford to replace, getting property insurance is pretty much a must—plus, you can get covered in 5 minutes.

Your online business insurance rate will be calculated based on the total worth of all your property (often called the TIV—Total Insurable Value) as well as some other location and business income factors. (That might sound scary, but no worries—we'll walk you through it when you get a Huckleberry quote or purchase a policy. Our process is completely online and super easy.)
Don't take our word for it
Get a quote in five minutes.
Everything's online. Everything's easy. Tap the button to get started.