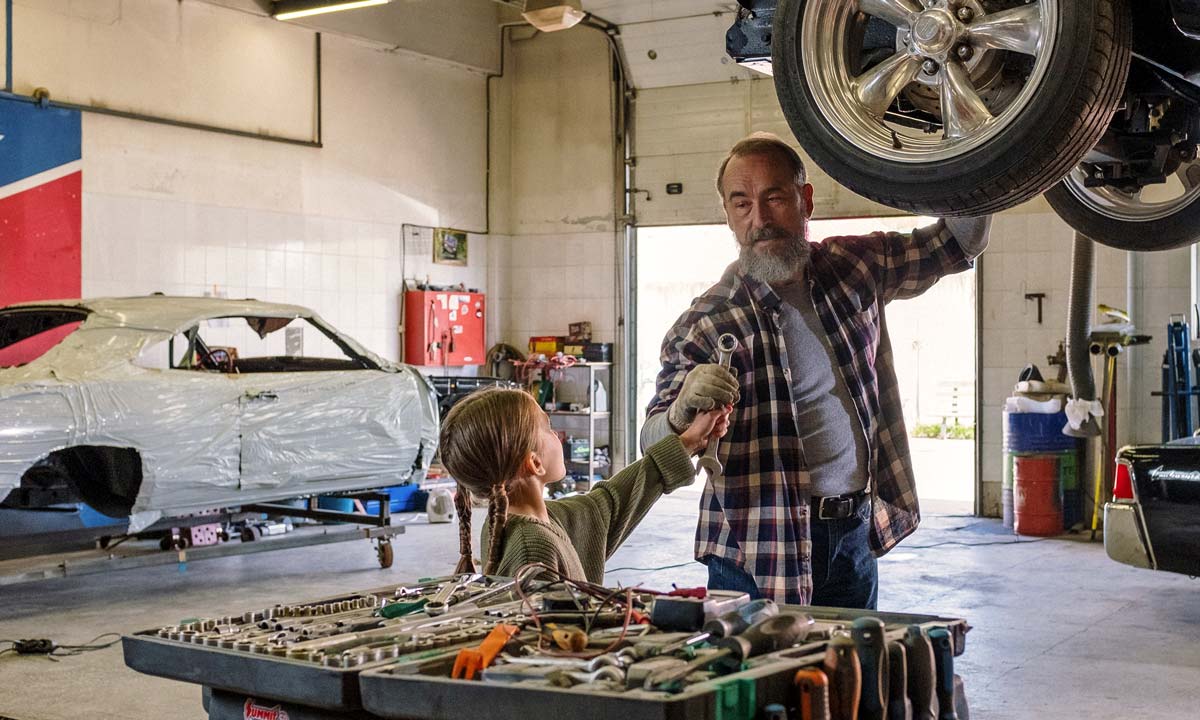 Buy affordable equipment

breakdown insurance online in

less than 5 minutes
No paperwork.
Instant coverage.
No-commitment quote.
What is equipment breakdown coverage?
Equipment breakdown coverage protects your business equipment (think: computer, mechanical, and electrical equipment) against mechanical breakdowns or electrical failure. It'll pay out to repair or replace the piece of equipment which broke down, and, depending on the situation, it might even help cover the income you lost because of the breakdown.
Let's look at a quick example. Let's say you run a small restaurant and have purchased two commercial freezers to keep your food cold. One morning, after a day off, you walk to the back of the restaurant and smell...rotten meat. You check your freezers and realize that one of them has broken down in the past 24 hours. It's completely warm inside and all the food inside it is unusable. You now have a broken freezer and $1,200 worth of spoiled goods on your hands. What do you do?
If you've added equipment breakdown coverage to your business owner's policy, you can breathe a sigh of relief. It'll help pay for the cost of repairs to your freezer and will likely reimburse you for the money you're losing because of all the spoiled goods. Your freezer disaster is now just a minor annoyance (that's the power of a good insurance policy).
All in all, equipment breakdown insurance is an important coverage, and any small business owner who relies on equipment should seriously consider adding the endorsement to their business owner's policy. (With Huckleberry, it's really easy to do, too. Use our calculator to get an estimate on a business owner's policy with equipment breakdown coverage.)
Does your small business need equipment breakdown insurance?
If your business depends on some kind of equipment to operate, you should strongly consider adding an equipment breakdown endorsement to your business owner's policy. Without it, you'll be stuck paying for any equipment repair or replacement costs out-of-pocket (which could get very expensive). Also, if your business ever has a major interruption because of an equipment malfunction, your equipment breakdown coverage could save the day by compensating you for a significant chunk of your lost income.
Basically, equipment breakdown coverage can get your company out of a really bad position, and it's worth buying for the peace of mind alone. Tap here to calculate your rate on a business owner's policy with equipment breakdown coverage.)
What does equipment breakdown insurance cover?
Equipment breakdown insurance pays out a financial benefit to repair (or even replace) the equipment you depend on to operate your small business. What do we mean when we say "equipment"? Well, here are the main categories of equipment that are typically covered under this policy:
Mechanical Equipment, such as engines, motors, generators, and water pumps.
Manufacturing and Production Equipment—in other words, the specialized equipment you might use to make the product you sell.
Electrical Equipment, such as electrical panels, cables, and transformers.
Computers and Communication Equipment, which can include computer systems, security systems, fire alarm equipment, security equipment, and phone systems.
Boilers and other pressure equipment
Point-of-Sale Equipment—the physical equipment you use to close transactions with your customers.
Refrigeration Systems like freezers, fridges, and other equipment you use to keep your goods cold. (It can also cover heating and air conditioning systems.)
One important thing to know: equipment breakdown insurance is designed to protect your equipment against sudden and accidental malfunctions. So if your equipment breaks because of a power surge—or if it just stops working because of a mechanical failure—equipment breakdown will step in to help out. Equipment breakdown won't cover a large-scale catastrophe—such as a fire—and it won't cover your equipment if it's stolen or tampered with. So make sure you get the appropriate property insurance for your small business.
Luckily, when you purchase a business owner's policy from Huckleberry, property coverage is automatically included. Then all you'll need to do is add on equipment breakdown coverage (and any other useful endorsements you'd like).
Equipment breakdown insurance by state
What does equipment breakdown insurance cost?
Equipment breakdown insurance is an add-on endorsement to a business owner's policy. The cost to add commercial equipment breakdown coverage will depend on what kind of business you run, how big your business is, and what kind of equipment you use. Your rate depends completely on your situation, so the best way to find out what you'd pay for equipment breakdown coverage is to calculate your rate. (There are only a few questions. It's pretty simple.)
Why get equipment breakdown coverage from Huckleberry?
Fair question. Here's why you should buy your business insurance online from Huckleberry:
You'll probably pay less.
Decisions are simple. We explain everything.
Everything's digital. (It's much faster than legacy insurers.)
No paperwork. It's online and easy.
Common questions about equipment breakdown coverage?
Nope, equipment breakdown insurance isn't legally required. But you should consider purchasing it anyway, especially if you depend on any kind of equipment to keep your business running. When everything is going smoothly, it's easy to forget how stressful (and expensive!) it can be when a piece of equipment malfunctions in the middle of your work week. Getting an equipment breakdown endorsement could save you thousands of dollars in repair and replacement costs—not to mention lost income. It can be a lifesaver for your business

Whether equipment breakdown coverage is right for you depends mostly on your answer to two questions:

Do you rely on costly equipment to keep your business running?
If you do, what would happen to your business if your most vital piece of equipment broke down tomorrow?

Breakdowns happen to every small business, and they can be a huge inconvenience and expense. In certain situations, they can even bring your business to a halt. No good. If you purchase equipment breakdown coverage, it can help your business get back on its feet after an unexpected issue and then bear the brunt of the financial impact.

Put simply: if your business doesn't have the cash and time resources to easily survive an equipment meltdown, you should strongly consider equipment breakdown insurance. (It will probably pay for itself if you have even a single breakdown instance during your coverage period.)
Don't take our word for it
Get a quote in five minutes.
Everything's online. Everything's easy. Tap the button to get started.