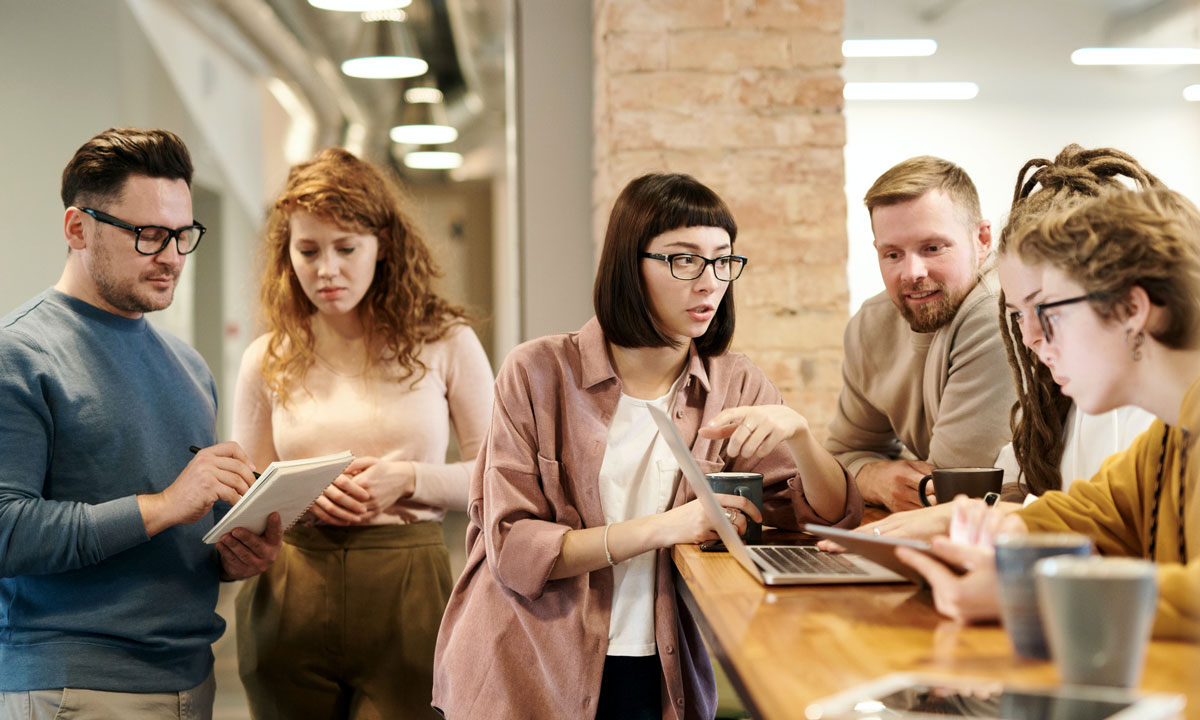 Buy affordable employee

dishonesty insurance online in

less than 5 minutes
No paperwork.
Instant coverage.
No-commitment quote.
What is employee dishonesty insurance coverage?
Employee dishonesty coverage—which is sometimes called employee theft coverage—protects your small business from financial losses if one of your employees ever steals from you. It'll compensate you if your money (or other property) has been taken or damaged by a dishonest team member—whether the loss has occurred because of fraud, forgery, or outright theft. So it's a pretty broad coverage.
For example, let's say that after a few months of unexplained accounting and inventory issues, you discover that one of your employees has been covertly slipping money out of the cash register. After some investigation, you learn that the guilty employee has also been stealing your product to sell for cash on the side. You total up the damages and are horrified to find that your losses total over $5,000.
Not a great moment. But if you have employee theft insurance, there's no need to worry—it'll help you recover your financial losses so that you can get back to running your business as normal.
All in all, employee dishonesty insurance is an important coverage, and, if you're a small business owner with a team, you should strongly consider adding it to your business owner's policy. Luckily, that's easy to do. (Calculate your rate here to get employee dishonesty coverage from Huckleberry.)
Does your small business need employee dishonesty insurance coverage?
If you hire people to help run your small business, you really should consider employee theft coverage. There are lots of ways an employee can steal from you—either directly or indirectly—and if you don't have insurance protection, you could get stuck covering the resulting financial shortfall out of your own pocket. Get the right coverage and you won't have to worry about picking up the bill for dishonest employees.
(It's easy to get covered, too. Just go here to get a quote on a business owner's policy with employee theft coverage.)
What does employee dishonesty cover?
In short if an employee ever steals from you (either directly or indirectly), employee dishonesty coverage will step in to help cover your losses. The policy covers many different kinds of employee theft—like forgery, digital fraud, money transfer fraud, and outright petty theft—and you don't necessarily have to know which employee is stealing from you in order to claim your insurance payout. Basically, employee dishonesty insurance will protect your business in most instances of employee theft.
To be clear, there are a few instances that employee theft insurance won't cover. First, it won't cover theft by a "company principal" (for example: if your business partner steals from you). Nor will it cover financial losses caused by an employee whom you already knew was a thief. It also won't cover losses because of a data security breach or because someone's personal information has been disclosed.
On the whole, though, employee dishonesty coverage will cover most situations of employee theft and is a necessary coverage for most small businesses. (You can calculate your rate on employee dishonesty coverage with a business owner's policy here.)
Employee theft insurance by state
What does employee dishonesty insurance cost?
Employee dishonesty coverage is an add-on endorsement to a business owner's policy and you'll pay a flat fee for it (between $100-$200 for most small businesses). The best way to find out what you'd pay for employee dishonesty insurance is to get an estimate from Huckleberry. (There are only a few, easy questions. You've got this.)
Why get employee dishonesty from Huckleberry?
Great question. Here's why you should buy your online business insurance from Huckleberry:
You'll probably pay less. Maybe a lot less.
Decisions are simple. We explain everything in plain English.
We've streamlined the process. (So it's much faster than legacy insurers.)
No paperwork required. It's online and easy.
Common questions about employee dishonesty insurance?
No, but it's a good idea to get coverage anyway. Employment theft costs U.S. businesses over $50 billion per year—and nearly 70% of that theft happens at small and mid-size businesses. And if employees do steal from you, it can be very expensive. You definitely don't want to pay the bill by yourself.

Employee dishonesty coverage can get you out of a difficult situation. It's worth having (and will probably pay for itself if you have an instance of employee theft).

Yes! They're two different names for the same coverage.
Don't take our word for it
Get a quote in five minutes.
Everything's online. Everything's easy. Tap the button to get started.