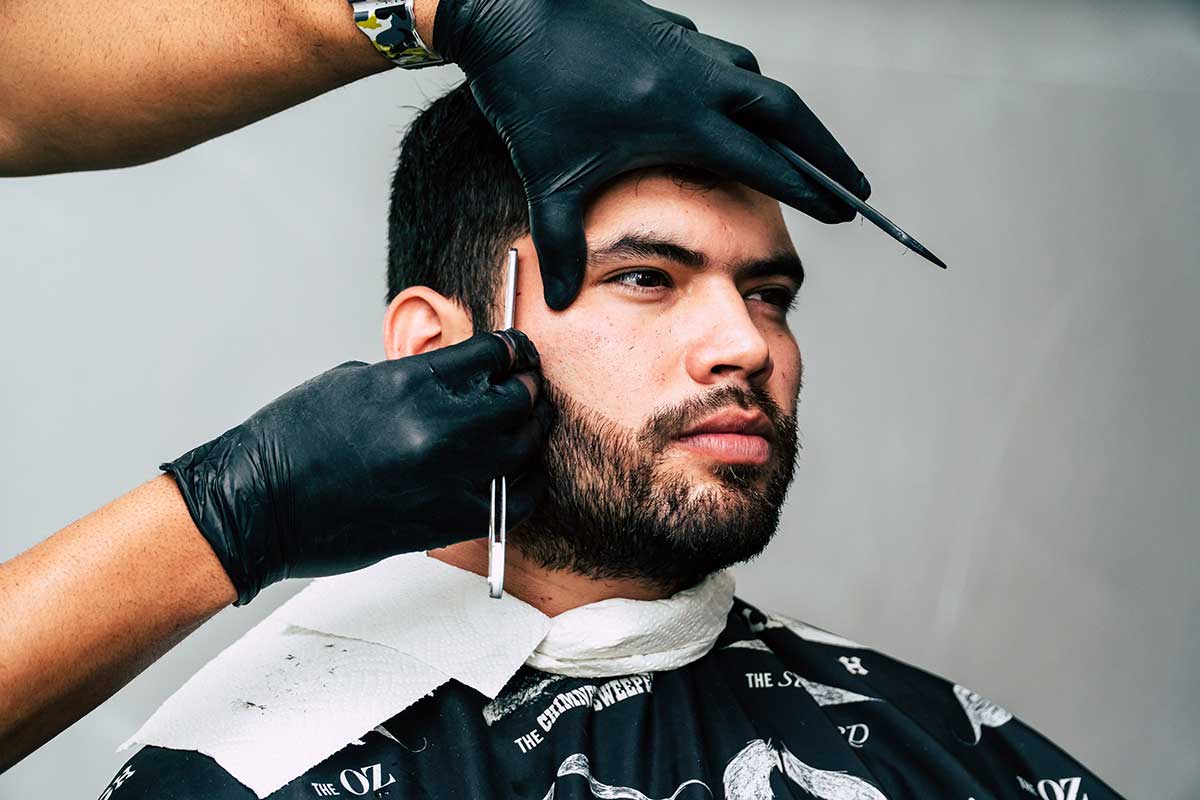 Buy affordable workers'

compensation online in less

than 5 minutes.
No paperwork.
Instant coverage.
No-commitment quote.
What is workers' compensation insurance?
Workers' compensation insurance protects your employees in case they ever get sick or injured because of their job. It'll pay out to cover your employee's medical expenses and lost wages—and it might even cover ongoing financial and medical support if the injury is serious. You can get an affordable workers' comp policy from Huckleberry in about five minutes. (The whole process is online and super easy.)
Does your small business need workers' compensation?
If your small business hires people, you probably need workers' comp coverage. It's required by law almost everywhere in the United States, and most states require that you purchase workers' compensation coverage as soon as you hire your first employee. The rules vary from state to state, though. Check below to see your state's requirements.
Here's where Huckleberry sells small business insurance by state:
How much is workers' compensation insurance?
The major thing to know about your workers' comp rate is that it's calculated primarily based on the size of your payroll—the bigger your payroll, the more you'll pay for workers' comp. Other factors which affect your rate include your industry and where your small business is located. So prices vary a lot, and the quickest way to find out what you might pay for workers' comp is to get a 60-second estimate here. The median premium cost when buying from Huckleberry is $1,123 per year, but our customers have paid as low as $271 per year for their workers' compensation policy!
Whatever you pay, though, it's less expensive than going uninsured: according to the National Safety Council, the average cost of a workers' comp claim is $40,000. (Yikes.)
Why get workers' comp from Huckleberry Insurance?
Great question! Here are three good reasons:
You'll probably pay less for workers' comp from Huckleberry.
We can get your small business covered in about the same time it takes to make a cup of coffee. 95% of Huckleberry customers are done with the whole process in about five minutes—which is several weeks faster than most of the other options out there.
You can manage just about everything through our convenient online business insurance portal. (Seriously—no paperwork. Everything is simple.)
Common questions about workers' compensation insurance
Yep, workers' comp is required by law in most states. Check with your local state authorities (or the Huckleberry website) to find out regulations in your area, though.

That depends on your location and other factors, but a good rule of thumb is this: if you ever employ other people to run your small business (even if only on a part-time basis), you likely need workers' comp. That's true no matter how your business is organized—LLC, sole proprietorship, partnership, or corporation. But if it's truly just you? You likely don't need workers' comp.

If you never hire anyone to run your small business—in other words, you run your business and do everything by yourself—you probably don't need workers' comp. Also, depending on your state, members of a company's leadership team may be exempt from workers' comp (or eligible to file for exemption). Ask your insurance company for full details about your state's rules.
Don't take our word for it
Get a quote in five minutes.
Everything's online. Everything's easy. Tap the button to get started.