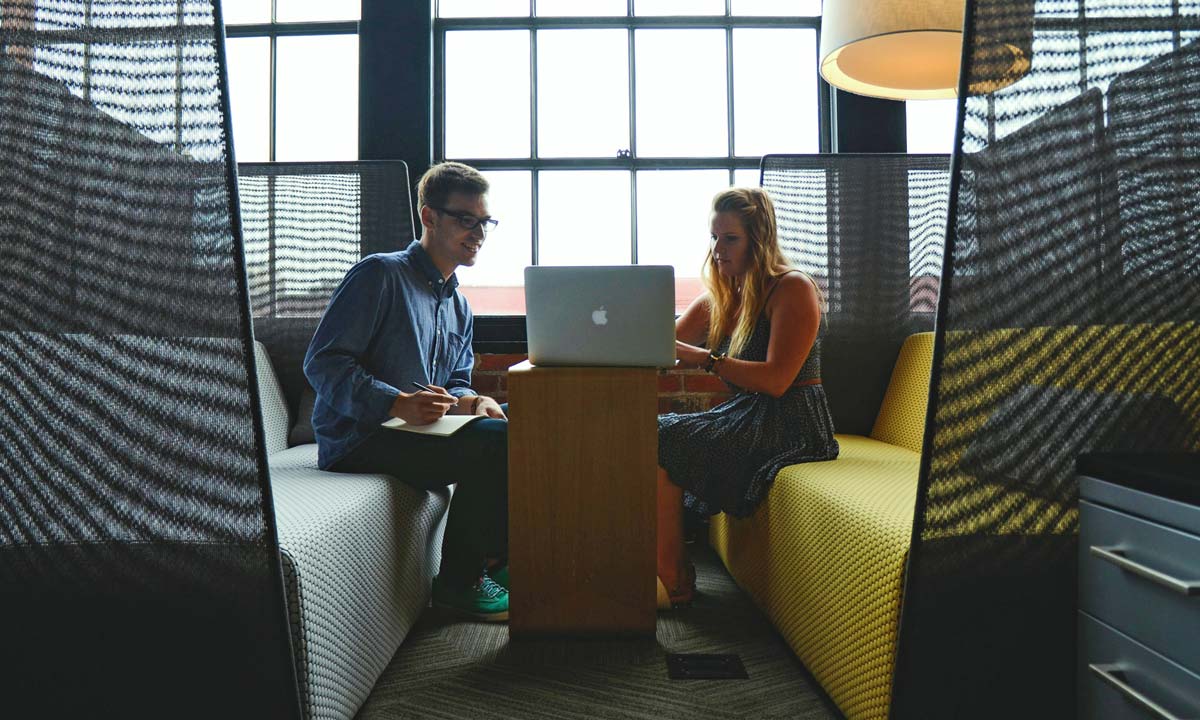 Buy affordable employment

practices liability insurance online in

less than 5 minutes
No paperwork.
Instant coverage.
No-commitment quote.
What is employment practices liability insurance?
Employment practices liability insurance—often shortened to EPLI— protects you and your business if an employee ever files a claim against you for an illegal employment practice (think: discrimination, harassment, retaliation, or wrongful termination). It'll cover the cost of your legal defense and financial settlement so that your small business won't have to bear the financial burden of an expensive lawsuit.
For example, imagine you run the best barbershop in town and business is really booming—so much so that you decide to hire a third stylist, a recent graduate from beauty school. After several weeks of observation (and more than a few complaints from customers), you realize that your new employee doesn't yet have the skills necessary to maintain your reputation for pristine cuts. So you thank her for her time but let her know that you won't be able to keep her on as an employee.
Two weeks later, you're notified of an employment lawsuit: your former employee is claiming wrongful termination.
At this moment, you can breathe a sigh of relief if you have employment practices liability insurance. No matter who is at fault, or what the court decides, EPLI will step in with the legal and financial resources you'll need to get through the lawsuit (without losing your business!). Whew.
So EPLI is an incredibly important coverage for small businesses, and it's really easy to add to a business owner's policy. Just tap here to get covered.
Does your small business need employment practices liability insurance?
If you have employees (or want to hire in the near future), you should seriously consider adding employment practices liability coverage to your business insurance roster. Small business owners often think that they don't need to worry about employment lawsuits as much as large companies do, but, in fact, the opposite is true: small businesses can actually be more vulnerable to an employment lawsuit. That's because most small businesses don't have the cash reserves and legal departments to handle a legal dispute—so when a claim does occur, it can put the whole business in jeopardy.
You should also know that employment claims are pretty common (and you don't need to have done anything wrong in order to be sued). In 2019, for example, 72,675 US employees filed discrimination charges against their employers—an average of almost 200 lawsuits a day. So even if you haven't had any problems yet, there's a significant chance that some sort of employment issue is in your future.
Ultimately, going without EPLI just isn't worth the risk. (Luckily, you can get an easy estimate with our insurance rate calculator.)
What does employment practices liability insurance cover?
Employment practices liability will protect your business against many different kinds of employment-related lawsuits. That includes the major employment claims that everyone knows about (think: sexual harassment, discrimination, and wrongful termination) as well as issues that you might not even know you could be sued for (such as negligent evaluation, a failure to promote your employee, or mismanagement of employee benefits). It'll basically cover most lawsuits that your employees could bring against you regarding their employment.
That said, you should also know that EPLI won't cover criminal acts, any costs coming from a strike or labor dispute, or the cost of paying out a breached employment contract. (It also won't cover any bodily injury or illness sustained by an employee because of their job—that's what workers' comp is for.)
But, all in all, Employment Practices Liability is a vital coverage for small businesses, and you can get an estimate on a business owner's policy with an EPLI endorsement here (we can get you workers' comp, too!).
Employment practices liability insurance by state
What does employment practices liability insurance cost?
The cost of employment practices liability is based on several factors, such as how many people work for you, what your employee turnover is like, and your insurance claim history (if you've employed the same two people for a decade and have never fought an employment lawsuit, you probably won't pay much for your EPLI). Another factor is whether or not your company has established guidelines to diminish the chances of a bad employment practice.
Ultimately, your situation determines your rate, and the best way to figure out what you'd pay is to get an estimate here.
Why get employment practices liability from Huckleberry?
Great question. Here's why you should buy your business insurance online from Huckleberry:
You'll probably pay less.
It's much faster than getting insured with a legacy insurer.
No paperwork required. It's online and easy.
Decisions are simple. We explain everything.
Common questions about employment practices liability insurance:
No, employment practices liability isn't legally required, but it's a good idea to purchase it anyway. No company is safe from an employment lawsuit, and, if you have a small business, you probably don't have the cash and the lawyers on hand to fight an expensive legal battle. EPLI could very well save your company from a bad situation.

Your rate for Employment Practices Liability is based mostly on how many employees you have as well as your claims history and turnover (if your employees love their jobs and stay at your business for years at a time, you probably won't pay that much for your EPLI). Your insurer will also want to know if you're proactive in stopping employment issues before they start. Do you have programs and established rules in place to ensure a fair hiring process and workplace? If so, you're likely to get a better rate.

That's how EPLI rates are calculated in general, but—of course!—the big question is what you'd pay to get a business owner's policy with employment practices liability insurance. And, to answer that, you'll need to get an estimate from Huckleberry.
Don't take our word for it
Get a quote in five minutes.
Everything's online. Everything's easy. Tap the button to get started.