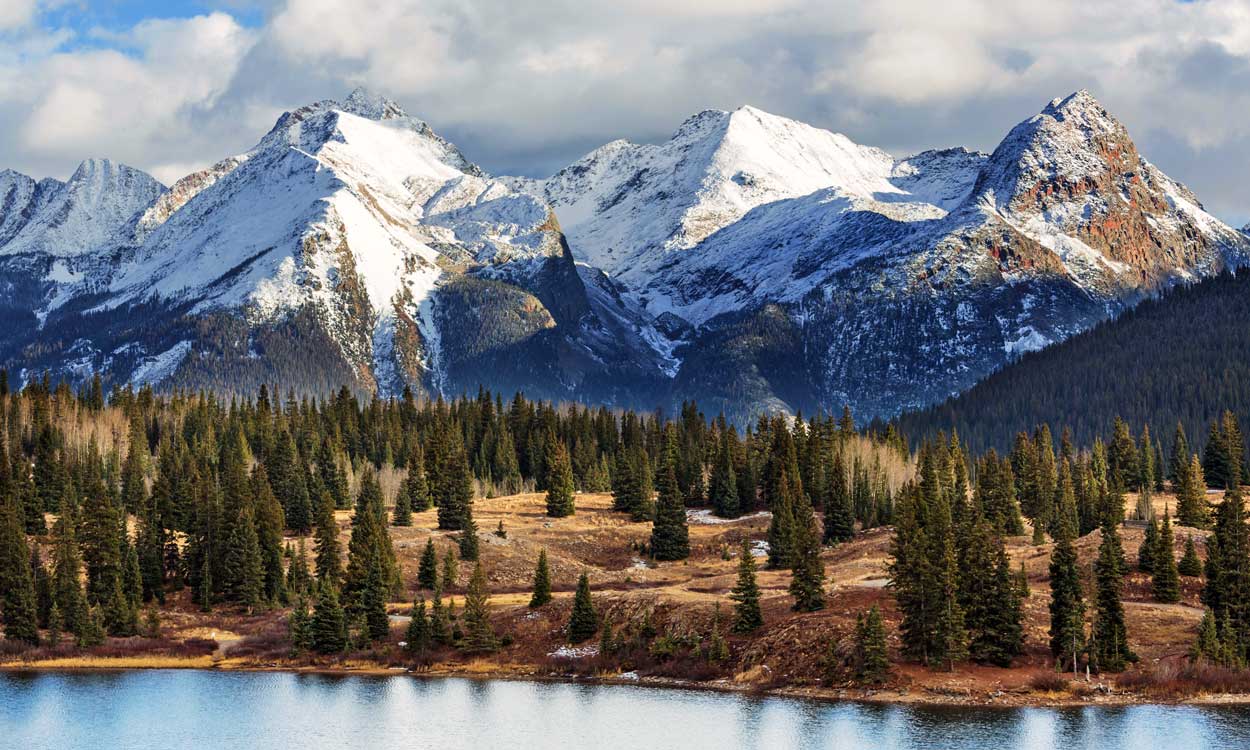 Buy affordable small business

insurance in Colorado, online

in less than 5 minutes.
No paperwork.
Instant coverage.
No-commitment quote.
Small business insurance in Colorado
If you run a small business in Colorado, you're in good company. The Centennial State is home to 630,113 small businesses, which employ 1.1 million people (making up 48.6% of the private workers employed in the entire state). Together, small businesses owners like you keep the economy going strong—and Huckleberry keeps companies like yours going strong with small business insurance. Huckleberry can get your business protected against unexpected circumstances in the same amount of time it takes to fill up your gas tank. It's all online and everything is easy. Calculate your 60-second estimate on what you might pay for the best small business insurance from Huckleberry.
The most common types of small business insurance in Colorado
Workers' comp covers medical expenses and wages for your employees if they get sick or injured on the job. It can even cover things like extended rehabilitation and death benefits.
A business owner's policy (also known as a BOP) is a combination of a few different kinds of coverage: business interruption insurance, property insurance, and general liability insurance.
If a third party ever sues your business for property damage or physical injury, general liability insurance can cover the cost of your legal expenses and financial settlement.
If your building's ever destroyed or damaged (for a covered reason), business property insurance helps cover the cost of repair or replacement. Business personal property insurance, meanwhile, covers the things inside your building.
Business interruption coverage helps your business survive a temporary shutdown. It'll pay out to cover fixed expenses like payroll and tax payments—or even the cost of a temporary location—while you work to get your business running again.
How much do Coloradans pay for small business insurance?
The median cost for Huckleberry workers' comp in Colorado is $848 per year. For a business owner's policy, the median is $778.50, and for general liability insurance, it's $700.
Here's the thing, though: you can't know what you'll pay just by looking at these numbers. Premiums are based on factors like how many employees you have, where you're located, or what industry your business falls under. So, you could pay more than the median price—or way less. Find out what you'd pay by getting a 60-second estimate here. (It's online and easy.)
Other coverages you can add to your Colorado policy
The most common industries getting small business insurance in Colorado
Landscaping & Lawn Care
Commercial Cleaning
Heating & Air Conditioning
4 reasons why business owners in Colorado love Huckleberry
It's fast. 95% of Huckleberry customers get the coverage they need in under five minutes.
It's really easy. We explain everything in simple English.
It's affordable. There's a good chance you'll pay significantly less.
It's all managed online—no papers to keep track of.
Don't take our word for it
Get a quote in five minutes.
Everything's online. Everything's easy. Tap the button to get started.