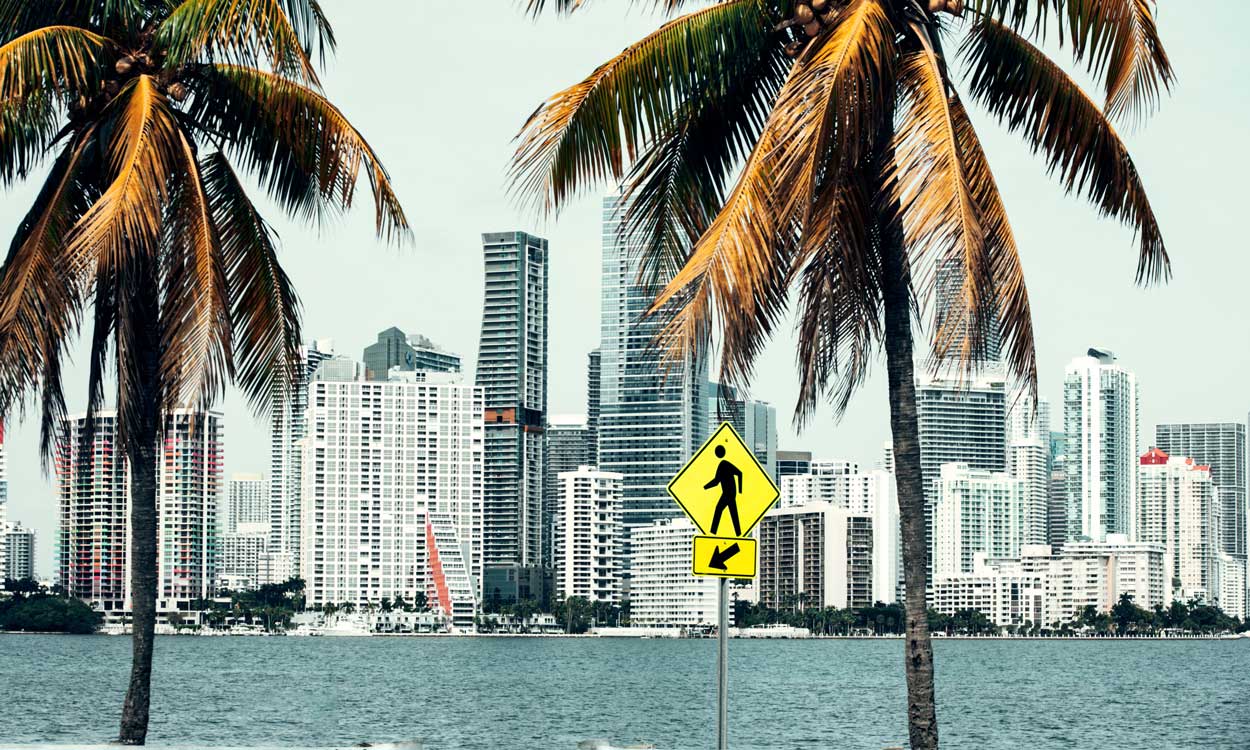 Buy affordable small business

insurance in Florida, online

in less than 5 minutes
No paperwork.
Instant coverage.
No-commitment quote.
Small business insurance in Florida
Over 2.5 million small businesses call Florida home, and they employ over 41% of the state's private workforce (that's 3.4 million jobs, if you're counting). And small businesses create a lot of the new jobs available in the Sunshine State. In 2016, for example, Florida small businesses created over 160 thousand jobs—and nearly 100 thousand of those new jobs were offered by businesses with fewer than 20 employees.
So, long story short: if you're a small business owner in Florida, you're a major driver of the state economy—and you need insurance to keep your business protected. Workers' comp insurance is required in Florida, and it's an important coverage for your business and your team. Without it, the people who keep your business running might not get the care they need when an accident happens—and you and your business could be subject to major legal action and fines. Luckily, Huckleberry can get your business covered with workers' comp in about 5 minutes, and the whole process is online and super easy.
The most common type of small business insurance in Florida
Workers' comp pays out to cover your employees if they get injured or sick for a job-related reason. It'll cover an injured employee's medical treatment, rehabilitation, and lost wages. A quick example: Let's say one of your employees injures their back while lifting a heavy crate at a worksite. That employee would then be eligible to receive workers' comp benefits for the cost of going to the doctor (as well as any physical therapy they need). And, in the state of Florida, your employee might also get paid 2/3rds of their weekly wage while they're getting back in working shape.
How much do Floridians pay for small business insurance?
Well, just to start: the median premium cost that Huckleberry customers pay for Florida workers' comp is $1,341 per year. But that's far from the whole story. Rates vary a lot and your price will change based on where your business is, the size of your payroll, and what industry you're in. So your rate could be higher or much lower. The best way to find out what you'd pay for small business insurance is to get a 60-second estimate.
The most common industries getting online small business insurance in Florida
Landscaping & Lawn Care
Commercial Cleaning
Heating & Air Conditioning
4 reasons why business owners in Florida love Huckleberry
It only takes 5 minutes to get covered. (It can take weeks with a legacy insurer.)
You manage everything through our online business insurance platform—no paperwork.
We explain everything in plain English.
There's a good chance you'll pay a lot less for the coverages you need.
Don't take our word for it
Get a quote in five minutes.
Everything's online. Everything's easy. Tap the button to get started.