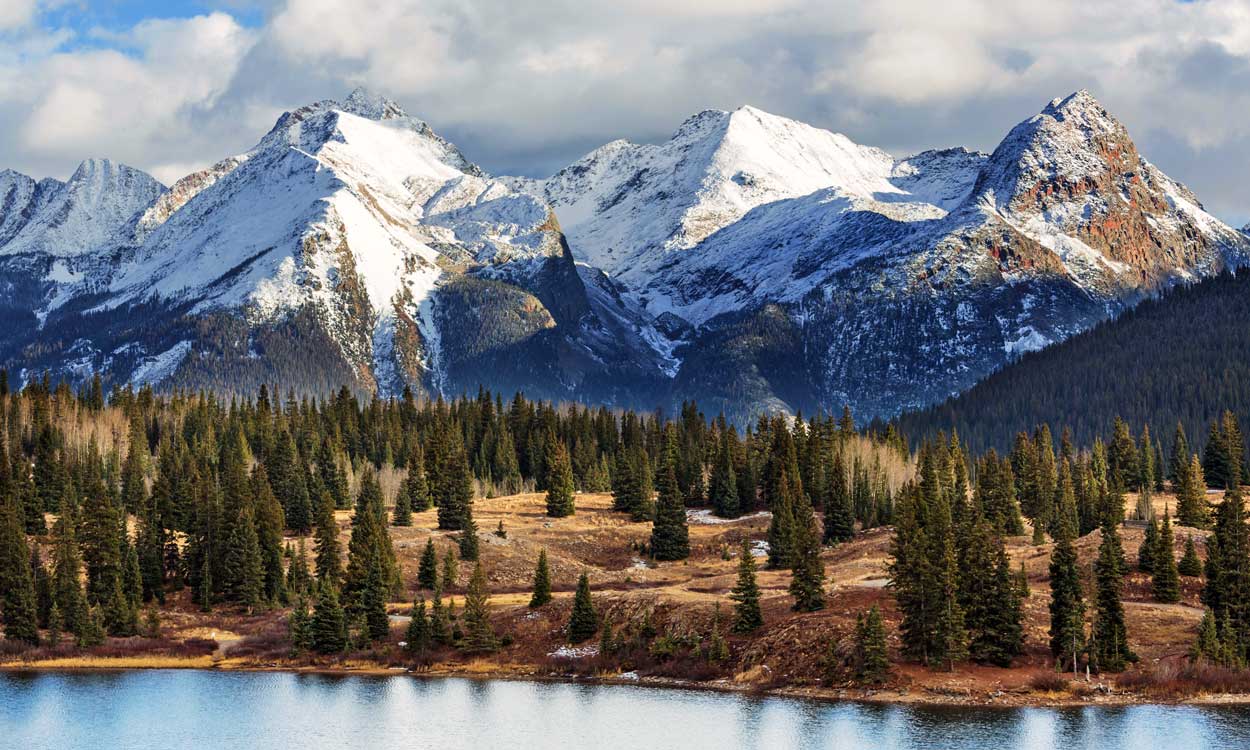 Buy affordable general

liability insurance online

in less than 5 minutes
No paperwork.
Instant coverage.
No-commitment quote.
General liability insurance and benefits in Colorado
General liability insurance is a safeguard for your small business if anyone outside your company ever sues you for bodily injury, property damage, or advertising injury. It's automatically included in a business owner's policy and it's one of the most useful coverages Colorado business owners can get, especially since you're pretty likely to face a liability lawsuit at some point—4 out of 10 small businesses will fight a claim in the next decade. And when that lawsuit happens to you, the cost of going without general liability coverage can be stark.
Here's an example: let's say a customer or client visits your business and, while leaving, they trip over a cord on the floor and fall right onto something sharp. When they stand up, it's obvious that their arm is badly cut and will need prompt medical attention. You apologize profusely and ask if you can help, but they mention something about going to an urgent care facility and leave immediately. Two weeks later, you get an official letter in the mail from a lawyer: the customer is suing your business for $150,000 because of the physical and emotional damage they suffered because of their injury.
Let's stop here, because this is the moment when you're going to frantically search your files to see if you purchased general liability coverage for your business. Without that liability coverage, you'll be on your own to pay for all the lawsuit costs—lawyers, court fees, and an eventual financial settlement. If you did purchase general liability, though, you can breathe a sigh of relief. You're prepared. Your insurer will now step in to provide legal support and financial resources to fight the lawsuit (so you can go back to running your business).
You get the idea: General liability coverage is a great investment for just about every Colorado small business, and it's easy to get a quick estimate on what you'd pay with our 60-second general liability rate calculator.
How much is general liability insurance in Colorado?
In Colorado, the amount you'll pay for general liability depends on factors like your location and industry—so there's no one answer that will fit every business. For reference, though, the median premium cost that Huckleberry customers pay for general liability is $700/year. But that's only a statistic, and your business might pay more—or much less—for your liability coverage. Your business can pay as low as $559/year which is only $47/month. To find out what you'd pay, try our 60-second insurance rate calculator.
Most common industries getting general liability insurance
Landscaping & Lawn Care
Commercial Cleaning
Heating & Air Conditioning
Here's why Coloradans buy general liability insurance from Huckleberry
It's affordable. You'll probably pay less for coverage.
It's really fast. 95% of Colorado small business owners get all the coverages they need in about 5 minutes.
No paperwork (the process is online).
Easy decision-making. We explain everything in simple English.
Common questions about general liability in Colorado
Let's talk about Colorado general liability insurance requirements. The biggest thing to know is that general liability isn't actually required in Colorado. That said, many larger clients do require proof of liability coverage before they hire you for a project. (And that's understandable, right? They don't want you suddenly going out of business because of an unexpected liability claim.)

Put simply, a liability claim can kill a small business. They're stressful and time-consuming and they can cost you hundreds of thousands of dollars. Add all that to the fact that nearly half of all small businesses will fight a liability claim in the next ten years, and you begin to see why it's necessary to buy commercial liability coverage in Colorado.

In short, if your business doesn't have an in-house lawyer—and you don't have the cash and expertise to fight a lawsuit on your own—you need general liability coverage. Get general liability insurance in 5 minutes.

You're probably still eligible. Most businesses can get liability coverage, so even if your industry isn't on the list, chances are good that you can and should get covered. You can check your company's eligibility by answering a few easy questions here. It only takes a minute—and you'll also get a general idea of what you might pay if you choose to get coverage. Win-win
Don't take our word for it
Get a quote in five minutes.
Everything's online. Everything's easy. Tap the button to get started.