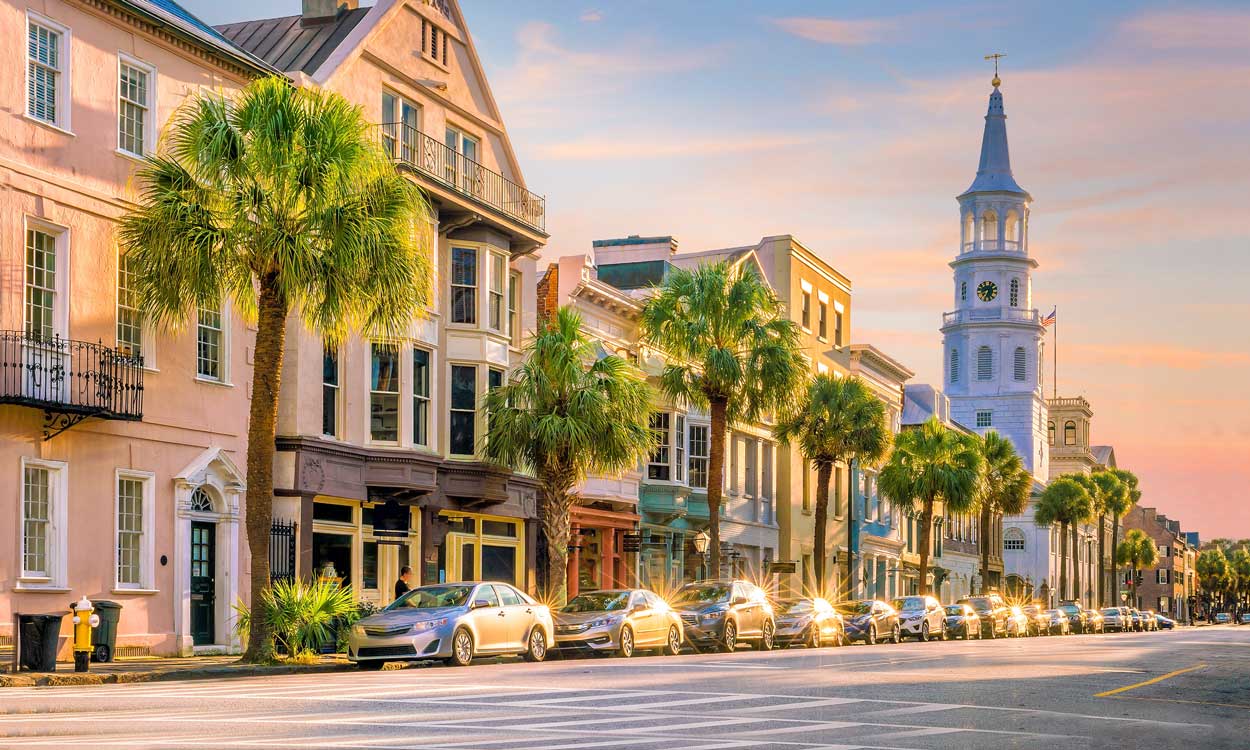 Buy affordable small business

insurance in South Carolina, online

in less than 5 minutes.
No paperwork.
Instant coverage.
No-commitment quote.
Small business insurance in South Carolina
South Carolina is full of entrepreneurship and business acumen. Not only do 418,031 small businesses operate there, but 30,885 new jobs were added in 2016 to its already impressive roster of 794,711 small business workers. (That's a whopping 46% of workers in the private sector.) So if you're a small business owner in the Palmetto State, know that you're vital to growing the state's already-strong economy—and you need the best small business insurance protection to keep that trend going.
That's where we come in. Huckleberry can get your business protected in about 5 minutes. Everything's in plain English, online, and easy.
The most common types of SC small business insurance
Protects your employees if they're ever physically harmed because of their job. Pays out for medical bills, lost wages, and rehabilitation.
A combination of vital insurance coverages that take care of many unanticipated situations. Business interruption insurance, property insurance, and general liability are included.
If your company is ever taken to court by a third-party for bodily injury or property damage, this policy helps take care of the legal fees and settlement.
This policy is actually two coverages: Business property insurance covers your building while business personal property insurance covers the items inside your building.
Business interruption insurance helps pay expenses (such as taxes and payroll) if your business temporarily stops operating for a covered reason.
How much do South Carolinans pay for small business insurance?
Great question—let's take a look at some numbers. That median amount that Huckleberry customers pay for South Carolina workers' comp is $1,125/year. For general liability insurance, that number is $700/year, and for a business owner's policy (BOP)—which is a package of general liability plus other coverages you'll need for your small business—it's $600/year.
While this gives you a general idea of prices, you really can't be sure what your ballpark premium might be until you punch in the numbers yourself on our 60-second insurance estimate calculator. Ultimately, your rate will depend on where you're located, your industry, and how many people work for you (as well as other factors). Once we know a little more about your situation, we can help you tailor your insurance coverages—and rate—to perfectly fit your needs.
Other coverages you can add to your South Carolina policy
The most common industries getting small business insurance in South Carolina
Landscaping & Lawn Care
Commercial Cleaning
Heating & Air Conditioning
4 reasons why business owners in South Carolina love Huckleberry
No wait. 95% of small business owners in South Carolina get covered in 5 minutes.
No jargon. We explain everything in plain English.
No paperwork. Everything's online and easy.
No worries. (Because you'll probably pay less for coverage. Maybe a lot less.)
Don't take our word for it
Get a quote in five minutes.
Everything's online. Everything's easy. Tap the button to get started.