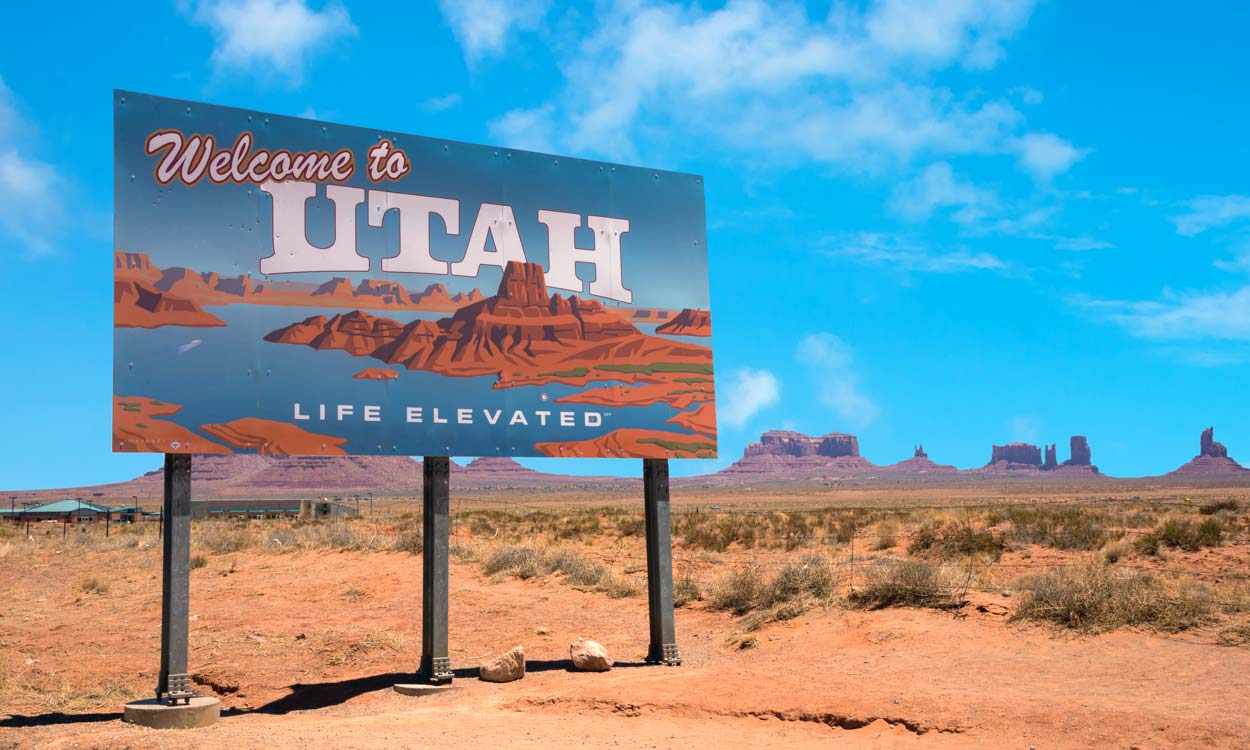 Buy affordable small business

insurance in Utah, online

in less than 5 minutes.
No paperwork.
Instant coverage.
No-commitment quote.
Small business insurance in Utah
Utah is a hub for entrepreneurship. Not only does it have 287,873 small businesses which provide jobs for 572,888 people (or 46.2% of private employees), but it boasts impressive job growth. In fact, 25,549 jobs were added by small businesses in 2016 alone—and that trend continues today. So, if you're an entrepreneur in the Beehive State, you can know you're a crucial part of an economic powerhouse and you need the best small business insurance to keep your company protected.
The most common types of small business insurance in Utah
Workers' comp covers your employee if they ever get hurt or sick because of their job. It'll take care of doctors' visits, hospital bills, rehabilitation, and lost wages.
A business owner's policy (commonly referred to as a BOP) combines important coverages that'll protect you in a variety of circumstances. It combines general liability insurance, business interruption insurance, and property insurance in one handy package.
General liability is there to cover legal fees if a third party ever sues your small business for property damage or personal injury.
Business property insurance pays out for your building if it's ever damaged for a covered reason. Business personal property insurance pays out for the important things inside the building.
Business interruption insurance takes care of ongoing and emergency business expenses if you're ever forced to shut down for a covered reason. It'll cover payroll, taxes, loan payments, and relocation costs.
How much do Utahans pay for small business insurance?
First, some general figures: the median yearly price that Huckleberry customers pay for Utah workers' comp is $826. For general liability, the cost is $707.50. And the median yearly cost for a BOP (also called a business owner's policy)—which combines several coverages and includes general liability—is $700.
Will these numbers match your premium? Probably not, and here's why: no two small businesses are exactly alike. Your location, your industry, and the size of your payroll will all factor into the rate you'll pay. So your small business insurance premiums could be higher or much lower than the median. The quickest way to find out what you'd pay is to try the 60-second insurance rate calculator.
Other coverages you can add to your Utah Policy.
The most common industries getting small business insurance in Utah
Landscaping & Lawn Care
Commercial Cleaning
Heating & Air Conditioning
4 reasons why business owners in Utah love Huckleberry
It takes 5 minutes to get covered. (Getting a quote from a legacy insurer can take weeks.)
Simple decisions. We explain everything in language anyone can understand.
You manage your policy online. No paperwork.
There's a good chance you'll pay a lot less for the coverages you need.
Don't take our word for it
Get a quote in five minutes.
Everything's online. Everything's easy. Tap the button to get started.