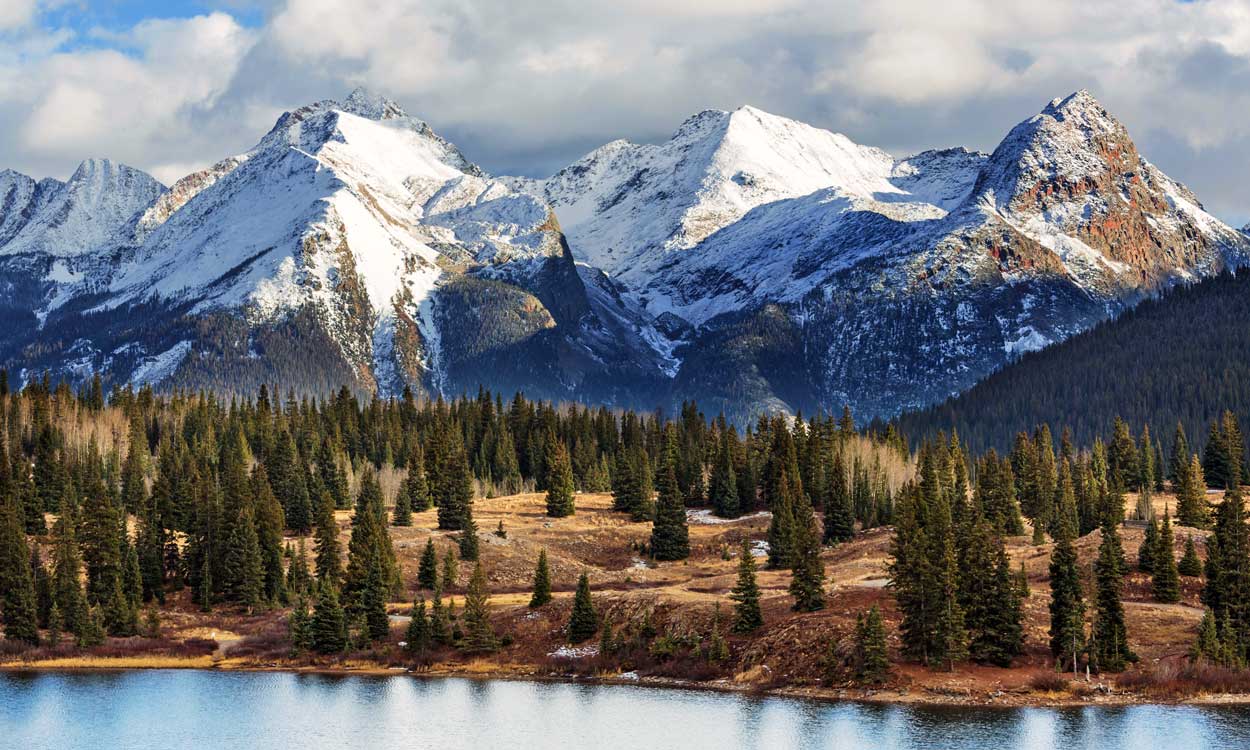 Buy affordable workers'

compensation online in less

than 5 minutes
No paperwork.
Instant coverage.
No-commitment quote.
Colorado workers' compensation laws
How does workman's comp work in Colorado? Well, the first thing to know is that it's required by law. If you employ at least one person in Colorado, you need to purchase workers' comp for your small business. It doesn't matter whether that employee is full- or part-time, either—if you hire them, they count (though there are a few exceptions for casual repair, domestic, and maintenance work). And if you don't get workers' comp coverage for your small business? You could face serious consequences, such as lawsuits, fines, and a potential cease-and-desist order against your business (which would force you to shut down).
In short, if you're a small business in Colorado—and you have employees—then you need workers' compensation insurance. Luckily, workers' comp isn't complicated to purchase. All limits are set by the State of Colorado, so you won't have to make any difficult decisions concerning your insurance coverages. That means that each insurance company is selling essentially the same product, so make sure to shop around to get the best rate. (Get a 60-second estimate on Huckleberry workers' comp here.)
How much does workers' compensation cost in Colorado?
First, know that your rate for Colorado workman's comp depends on several variables, like your industry, your location, and your safety record. A flower shop with a squeaky-clean safety record will pay less for workers' comp than a construction company with a few serious safety incidents on the books. That said, the number one factor in how much you'll pay for workers' comp is your payroll. The bigger your payroll, the more employees you have—and the more employees you have, the bigger the chance that one of them will get injured or sick on the job.
So, what will your small business pay for workers' comp? Well, your rate depends completely on your company's situation. The median premium cost that our customers have paid is $848 per year, but Huckleberry customers in Colorado have paid as little as $317 per year—which is just under a dollar per day (and not nearly as expensive as a lawsuit or lifetime payments to an injured worker).
Tap here to calculate your workers' comp rate from Huckleberry. It takes 60 seconds and it's completely online.
Workers' comp coverage and exemptions
Workers' compensation insurance is designed to protect your employees if they ever have a medical issue because of their job. If your employee has an accident at work—or if they get an illness because of something related to their job—workers' comp will pay out for any medical bills and ongoing physical rehabilitation. It'll also compensate your employee for a portion of their lost income if the incident was serious enough to keep them away from work. It's pretty broad coverage for your team, and it also protects your company—without workers' comp, you would be responsible for any employee injury that happened at your workplace. And that could be a very expensive bill—hundreds of thousands (or even millions) of dollars.
Is there anything workers' comp doesn't cover in Colorado? Yes, a few things. If an employee gets injured because they refused to use a safety device, for example, workers' comp won't cover their injury. Colorado workman's comp also won't cover injuries that happen because of the illegal use of drugs and alcohol (or medical issues that arise when an employee lies about their physical fitness for their job).
Finally, let's talk about who's covered by your workers' comp. The short answer: everyone on your team—but there are a few exceptions. For example, you're not required to purchase coverage for yourself as a sole proprietor. And though your corporate officers and LLC members will automatically be covered by your policy, they can choose to reject coverage in certain circumstances. Otherwise, workers' comp will protect every employee in your business (and that's a good thing).
Top industries we serve in Colorado
Landscaping & Lawn Care
Commercial Cleaning
Heating & Air Conditioning
Reasons why Colorado business owners love Huckleberry
It's really fast. (95% of Colorado small business owners get the coverage they need in 5 minutes.)
It's affordable. You'll likely pay less for workman's comp.
It's easy to use. We explain everything in simple English.
It's online. That means no paperwork.
Common questions about Colorado workers' compensation coverage
If you're truly a one-person show—that is, you never hire anyone else—then no, you're not required to purchase workers' comp. But as soon as you hire an employee, you'll need to purchase workers' comp—it's the law.

Going without workers' comp in Colorado is an awful idea—and not just because you'll be responsible for any medical and injury costs. If you get caught without workers' comp, the Colorado Division of Workers' Compensation can fine you up to $250 per day without coverage—and that number goes up to $500 for subsequent offenses. To put that in perspective, if you go 60 work days without workers' comp, you might pay up to $15,000-30,000 in fines. (And the longer you've been without workers' comp, the higher the bill.)

As if that's not enough, the State of Colorado could shut down your business operations until you get coverage. And, since you'll no longer be protected by the Workers' Compensation Act, you and your company will be vulnerable to expensive lawsuits on behalf of an injured worker.

Ultimately, going without workers comp just isn't worth it.

Yes! Colorado is very clear about its requirements: as soon as you have an employee—even if they're only part-time—you need to purchase workers' comp. (After all, part-time employees get injured, too.)
Don't take our word for it
Get a quote in five minutes.
Everything's online. Everything's easy. Tap the button to get started.