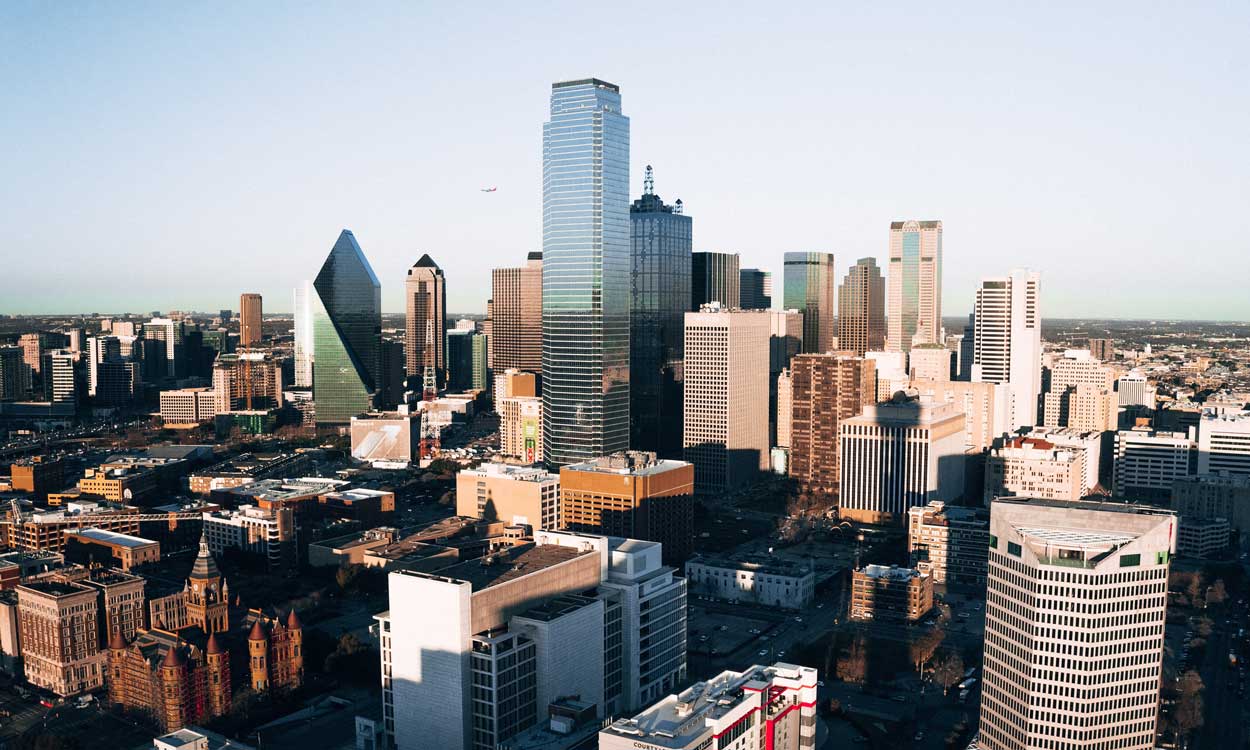 Buy affordable workers'

compensation online in less

than 5 minutes
No paperwork.
Instant coverage.
No-commitment quote.
Texas workers' compensation insurance law
The rules for workers' comp in Texas are pretty different than in the rest of the U.S. In Texas, you aren't required by law to purchase workers' comp coverage for your business. That means every business in Texas is classified as a "subscriber" (a business which is covered by workers' comp) or as a "non-subscriber" (a business which doesn't have workers' comp insurance).
If you do purchase workers' comp for your business, you'll protect both your employees and your business from the high costs of a work-related injury. But if you don't get workers' comp for your business, there won't be anything protecting your company from a personal injury lawsuit brought against you by an employee. And that could be catastrophic for your business. In the state of Texas, there are no legal limits to the amount of damages an injured employee can sue for, so you could be on the hook for a lot of money. (Also, if you've chosen not to purchase workers' comp, you legally won't be able to use a lot of standard defenses that businesses normally use to defend themselves in court.)
In short, the vast majority of small businesses in Texas purchase workers' comp—even though it's not technically required. It's vital protection for your business and your team and it's the right thing to do. See what you might pay for Huckleberry workers' comp in Texas. (It only takes 60 seconds.)
How much do Texans pay for workers' comp?
The cost for workers' compensation insurance in Texas depends on a lot of factors, such as the kind of business you run, what your safety record looks like, and where your business is located. The biggest factor in determining your rate, though, is the size of your payroll—the bigger your payroll, the more you'll pay for workers' comp coverage. (It makes sense, too—the more employees you have, the bigger the risk that one of them might get injured at work.)
The big question: what will you pay for Texas workers' comp? The median cost that Huckleberry customers pay for workers' comp is $630 per year. But Huckleberry rates in Texas have gone as low as $196 per year—just a little over 50 cents per day. Get a free 60-second estimate—it's the fastest way to find out how much it will cost to get workers' comp for your small business.
Texas workers' comp benefits and coverage
Texas workers' compensation insurance covers expenses like medical care and lost wages if one of your employees sustains an illness or injury because of their job. For example, a Texas employee could claim workers' comp benefits if they injured their back while trying to lift a piece of equipment at a jobsite. In that case, they might receive funds to replace 70-75% of their lost wages while they're recovering (depending on the situation)—and their medical treatment and ongoing rehabilitation would be covered.
There's technically no limit to workers' comp coverage, either—an injury which causes a permanent disability might result in lifetime benefit payments to the employee who was injured. However, workers' comp coverage in Texas won't pay out if the injury was a result of intoxication or if the employee intended to harm themselves (it happens).
Top industries we serve in Texas
Landscaping & Lawn Care
Commercial Cleaning
Heating & Air Conditioning
3 reasons why business owners in Texas love Huckleberry
It's fast. 95% of Texas customers get the workers' comp coverage they need in five minutes.
No paperwork. You'll do everything through our easy online portal.
You'll probably pay less. (And maybe a lot less.)
Q&A about Texas workers' compensation requirements
It depends. If you're the only worker at your business and you never hire anyone else, you probably don't need workers' comp (definitely make sure you have health insurance, though).

However, if you ever hire additional employees to get work done, you should seriously consider getting workers' comp. Even a minor injury could result in a lawsuit which could sink your business.

In Texas, workers' comp isn't required by law, so there aren't any penalties for going without it. But—and this is important—it can be very expensive to go without workers' comp coverage. If you choose to risk going uninsured, you could be on the hook for a virtually unlimited financial settlement if one of your employees ever sues you (think: tens of thousands of dollars). And you won't be allowed to defend yourself with many of the normal legal defenses. (Basically, the Great State of Texas may not technically require workers' comp, but they really want every business to get it.)

Going without workers' comp in Texas just isn't worth the risk—to your business or to your team. Fortunately, you can get workers' comp now in about 5 minutes.

Nope, workers' comp isn't required in Texas at all. (But that doesn't mean that going without it is a good idea. You could end up paying tens of thousands of dollars to a part-time employee who gets injured on the job.)
Don't take our word for it
Get a quote in five minutes.
Everything's online. Everything's easy. Tap the button to get started.