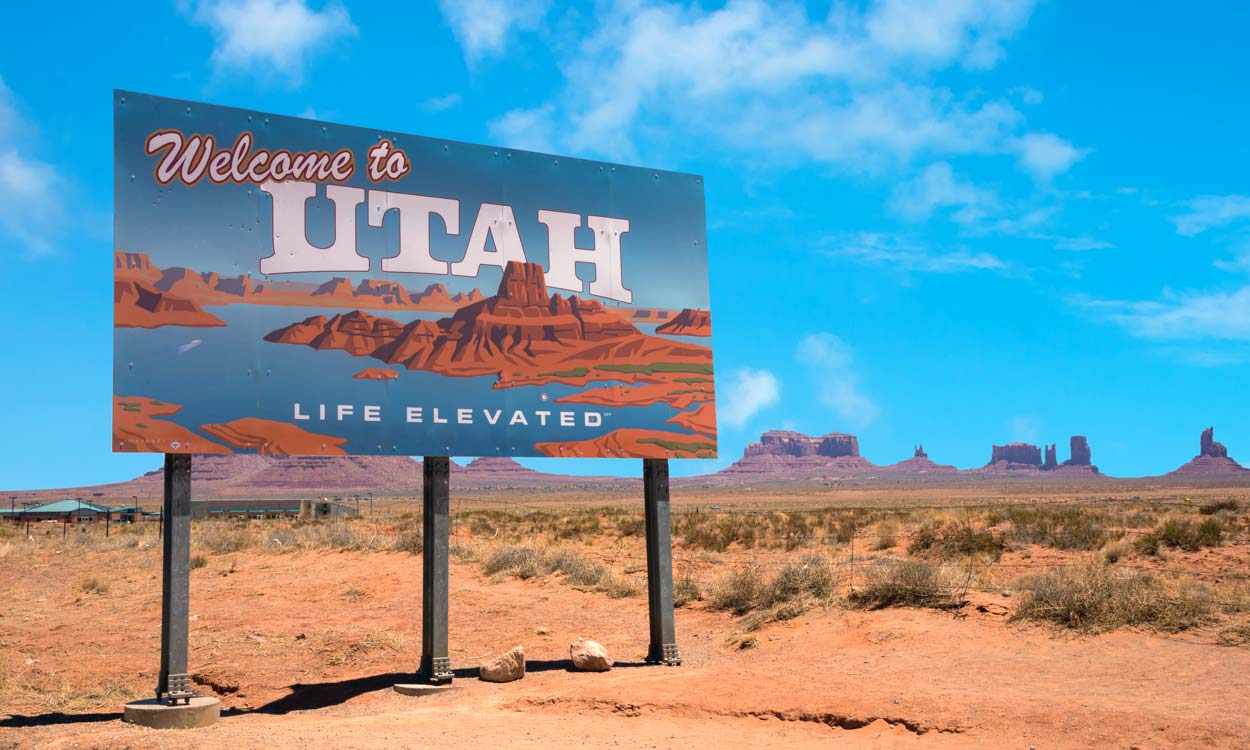 Buy affordable workers'

compensation online in less

than 5 minutes
No paperwork.
Instant coverage.
No-commitment quote.
Workers' compensation insurance in Utah
Let's go over Utah workers' compensation requirements. First things first: workers' compensation insurance (also called workman's comp) is required in Utah. If you own a small business in the Beehive State, you need to carry a workman's comp policy or you won't be able to employ people or legally operate your business.
You need to purchase Utah workman's comp as soon as you hire your first employee, and just about any employee counts: full-time or part-time. If you employ them, you're responsible for insuring them. (Be careful about your independent contractors, too. If you employ them on a regular basis and set their working hours, there's a good chance that they're eligible for benefits under Utah state law.)
What happens if you don't purchase workers' comp? Nothing good. If the State of Utah catches you breaking the law, they could find you guilty of a misdemeanor, enforce a hefty fine, or even shut your business down for a while. (It's really not worth it to go without coverage.)
Bottom line: if you employ people in Utah, you need to get a workman's comp policy. And it's super easy to purchase from Huckleberry. It only takes about five minutes to get insured and everything is online and easy. Get a 60-second rate estimate from our workers' comp calculator.
How much is workers' comp in Utah?
The price you pay for workers' comp depends completely on your unique situation. Rates are assigned based on a bunch of factors, such as your industry, your location, and what your safety record looks like. But the biggest factor in what you'll pay for workers' comp is the size of your payroll—the more people you employ, the bigger your workers' comp bill will be.
So, while your rate is customized to you—and we certainly can't predict what you'd pay—we can give you some general numbers for reference. The median premium cost that Huckleberry customers pay for Utah state workers' compensation is $826 per year. But that's just a statistic. For example, Huckleberry customers in Utah have paid as low as $184 per year for their workers' comp coverage—which is only 50¢ per day (and much less than the cost of a liability lawsuit).
Ultimately, the quickest way to find out what you'd pay is to try our workers' comp rate calculator. You'll get an estimate in 60 seconds and all the questions are easy.
Utah workers' compensation benefits, coverage, and exemptions
Workers' compensation insurance protects your team members if they ever get sick or hurt on the job. It'll pay for emergency care, medical visits, and ongoing physical rehabilitation. And, if your employee has to miss work because of a job-related medical problem, workman's comp will reimburse a portion of their lost wages. The payout is generally 2/3rds of the injured worker's average weekly wage, plus some additional money for any dependents (with a maximum of $916 per week, depending on the situation).
For example, imagine that a member of your team severely injures their spine while lifting a piece of heavy work equipment. They're unable to walk without severe pain, and they leave work immediately after the incident to seek medical treatment. You get a call a few hours later from the injured employee, who tells you that they're on complete bed rest and won't be returning to work for a few weeks.
Now—because you're insured—your workers' comp provider steps in. They'll cover any medical costs and will pay out a financial benefit to your employee to partially replace any lost wages. And, if your employee's injury is severe enough that they're unable to do their old job, workers' comp can pay out for job retraining and vocational services—anything your employee needs to get back on their feet again.
All in all, workers' comp is a pretty important coverage for your employees—and it also protects you, too. Without it, you and your business will be on the hook for any bills (or lawsuits!) related to work-related medical problems. And that can get very expensive—tens of thousands of dollars or more.
So, who is covered by your Utah workers' comp policy? Just about everyone on your team. That said, you can request exemption for any directors or officers on your team. And if you're a one-person business with no employees, you don't need to purchase workers' comp at all. Other than that, your workman's comp policy will automatically cover every employee you hire—and that's a good thing.
Top industries we serve in Utah
Landscaping & Lawn Care
Commercial Cleaning
Heating & Air Conditioning
4 reasons why business owners in Utah love Huckleberry
It's fast. 95% of small business owners in Utah get the workers' comp they need in 5 minutes.
It's affordable. You'll probably pay less for your insurance.
Everything is online.
Everything is eas
Common Q&A about Utah workers' compensation
Nope. If you're completely on your own and never employ anyone else, you're not required to purchase workers' comp for yourself. That said, make sure you start getting workman's comp quotes as soon as you begin thinking about hiring an employee. Legally, you'll need coverage by the time your new hire starts working.

The consequences for going without workers' comp in the State of Utah are—as they put it—"severe." You're likely to get a fine of at least $1,000 and you may even get your business shut down. Even worse, going without workers' comp leaves you legally vulnerable to a lawsuit that could be incredibly expensive. Even a minor settlement could cost you tens of thousands of dollars, and a major injury lawsuit could cost you hundreds of thousands of dollars—or more.

Ultimately, it's just not worth it to go without workers' comp. Especially since you can get coverage in about 5 minutes.

Absolutely. In Utah, you're required to get workers' comp for your whole team—and part-time employees count, too.
Don't take our word for it
Get a quote in five minutes.
Everything's online. Everything's easy. Tap the button to get started.